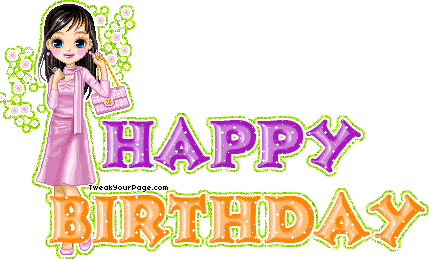 TIME FLIES SO FAST…..Every mother will have tons of memories with her children from the time that they are born.I'm just like any mother. I have lots, too.And here are some of sooooo many wonderful early adventures and memories I have with my then little girl…
I remember this pictorial…she was just so adorable….she was 3 years old when she did this. This was when photoshoots were easy to do….just walk in and the studio is free. :-)
And this was at the airport. We just came from a family vacation in Singapore. She was 4 years old. Look at those pouting lips…hahahaha.
At an early age of 4, she showed interest in costumes….serious dressing up because I had to ask her Tita Mimi to make this one for her. She was asked to be an Indian Princess and she won the best costume and best fit for this. Head to toe was made by Tita Mimi of Bumblebee.Another costume I remember is a 70's dress. I loved that dress…she rocked it with knee boots. :-)
I love this pic. This was in Hongkong and taken when she was 6 years old. I remember telling myself she looked so much older than she actually was at that time. I miss parting her hair like that….in the middle…I could do whatever I want with those hair then….
This was moving up day. She was Prep in Assumption. She went to Assumption Makati until 2nd grade before moving to Everest Academy International School.There was a Marie Eugenie play and she bagged one of the main characters – she played Marie Eugenie herself. I didn't even know she was interested in acting. She just brought home the script and the teacher's note saying she got the part and that it would be good if I could help her memorize her lines.She did great and made us really proud.There was even a funny moment that circulated amongst the teachers and the audience infront. In the pic above, she was to lie down next and pretend to sleep. Her mic, which was attached to her blouse was slipping and so the teacher stealthily went infront of the stage and quietly called her to tell her to fix it. My daughter heard it but replied, "Ssshhhh….I'm acting!"One of my barkadas in college actually mentioned this story to me as well as she was seated infront and heard and saw everything. :-)
And of course, my little girl was a veteran at 7 years old when it comes to cheering for Ateneo de Manila Basketball and Volleyball teams. We got her acquainted with collegiate sports very early…..way before the Blue Eagles started with our 5-peat run in basketball in 2008.I actually still have that bandana with me here in Sydney… :-)
This was also in 2007, when she was 7 years old. I love what she was wearing here. I loved dressing her up in flare pants and tops with the 70's vibe.And again, I get to do what I want with her hair…..pretty, right?
Here she is in 2007 doing her first flamenco on a stage production with Ginajean Grey. Oh we miss her…..we miss Flamenco, Bellydancing and Zumba classes with her. Our mother-daughter tandem activities in Manila.So proud of our little girl here. Look at her make her dance moves. Intense, right?She wants to take up dancing here again….just to be fit and active.I support that. :-) I would love to see my daughter dance again.
I don't remember where this was taken, but this was in 2008. She was really growing up way too fast….I remember at 8, she was soooo much into hoodies….she started amassing lots and lots of jackets with hoods…..and I mean A LOT.
Now this picture I remember so well. This was in 2008 and taken at The Podium during one of my attempts in us dressing up in similar clothing. :-) Beneath that wonderful and colorful girly sweater is a spaghetti-strap maxi dress. I was wearing the same kind of dress. 
This picture was taken in 2009 in Manila, Intramuros. She was 9. She was starting to like dressing up in black leggings and started bringing her own bag.
Fast forward to 2011. Much longer hair….and digitally-permed because she adored my curls so much she asked to have it done on hers too. Beautiful girl with beautiful curls, don't you think?Yeah, she started wearing eyeglasses….but not to worry, I plan to have those eyes corrected by laser as soon as it is advisable to do so… :-)
By 2012, we were settling down in here in Sydney….and she's still rockin' the long curly hair….now, really NOT a little girl anymore….. :-(
This was just last year….2013…..she got rid of her curls and added fringe….looking like a real lady in this picture, right?People say she looks like me….. :-P
And taken just a few weeks ago, here she is now!Yup, she's taken charge of her hair. She had it cut a couple of months back because she got tired of putting it up for school. A requirement when you've got long hair…..But she is planning to have her curls back so she's growing it again….Yahoo!!!And so, there….Our little girl DEFINITELY not so little anymore….I love you, sweetheart…you're growing up way too fast.I look forward to our mother-daughter bonding – our Winchesters (and your fave Castiel) and our horror movies. I owe you back episodes of Once Upon A Time….and maybe our planned more active activities…? The T and D? :-)I love you and keep on working hard. Always be happy and remember that no matter what, we have your back.Mwwaaaah.